Beverly K Jewelry: Feminine Flair for the Woman Who Wears Her Heart on Her Sleeve
January 7th, 2019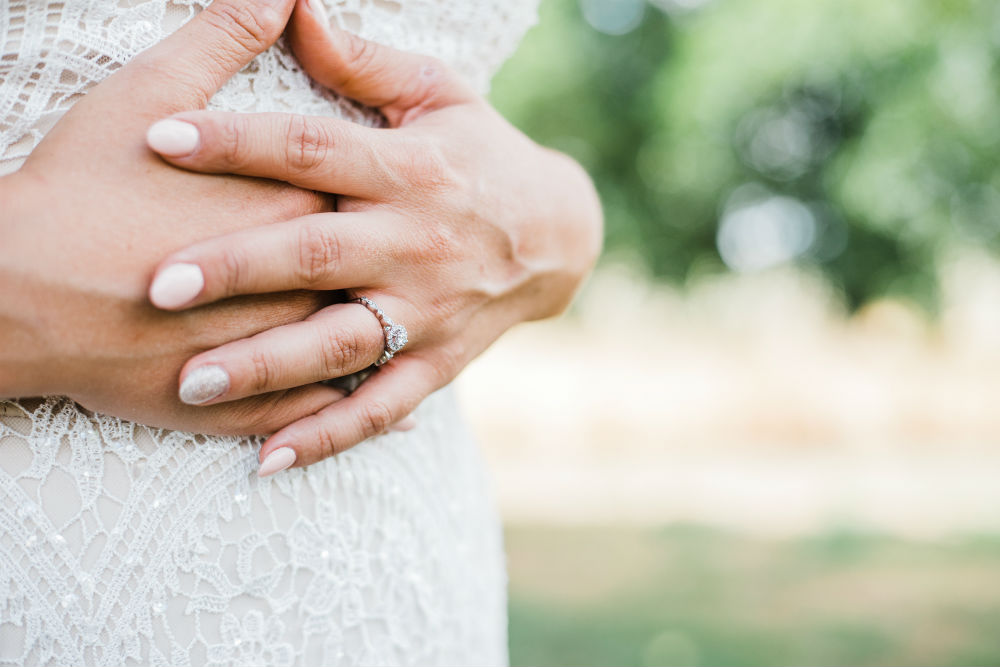 Esteemed designer Beverley K has been a major player in the world of fine jewelry since 1999. And we here at Good Old Gold are pleased to be able to bring this delicate and feminine brand to our customers.
But what sets Beverley K apart? The answer comes down to the gemstones and the attention to detail put into each piece. Few designers devote themselves to the art of delicate scrollwork and colored stones as Beverley K, and today, we?ll be showing you why that matters.
Beverley K Vintage Collection Engagement Rings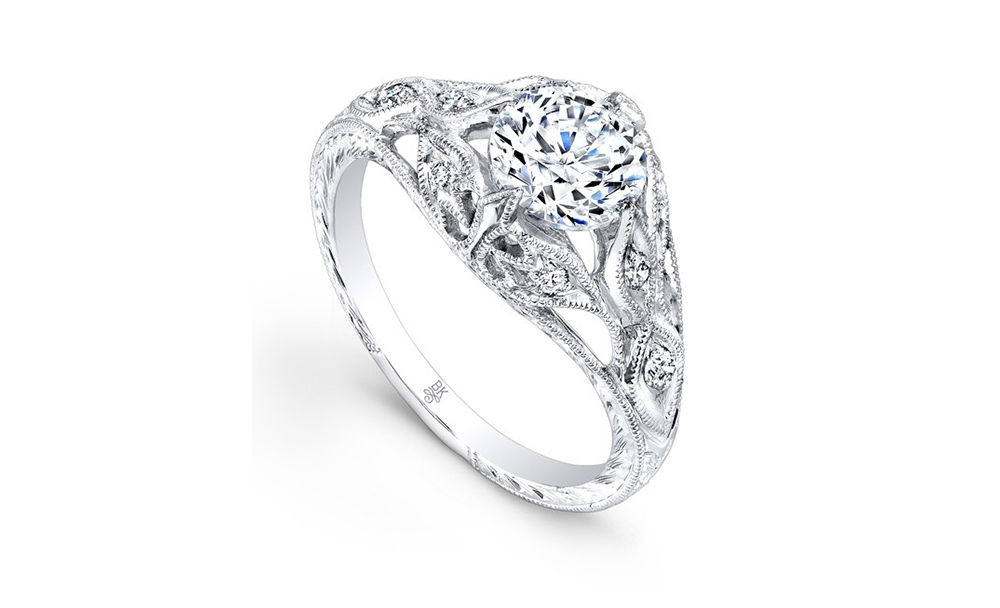 The Vintage collection is named for the Art Deco and Art Nouveau inspirations that this collection revels in. The jewelry traditions and trends from 1880 through 1930 have new life breathed into them, thanks to Beverley K.
If you like robust geometric shapes, detailed scrollwork, and sapphires paired with diamonds, the 18k white gold offerings of this collection will satisfy your desires. This collection is also the right one for a woman who loves vintage diamond cuts, such as the asscher and marquise.
Beverley K Color Collection Engagement Rings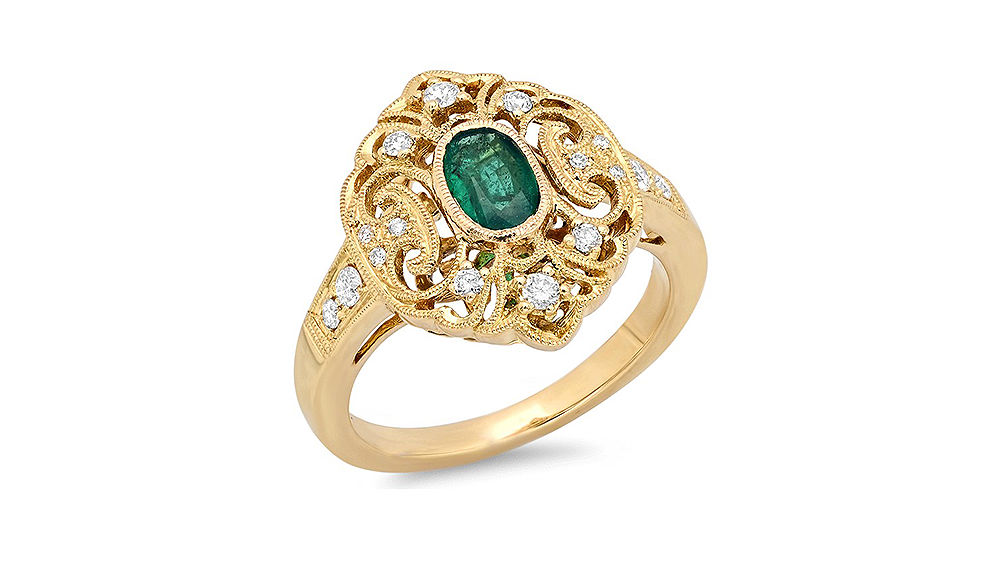 Rubies, sapphires, tsavorite, pink tourmaline, tanzanite—it?s almost exhausting to list the colored gemstones that Beverley K plays with in its Color collection of engagement rings.
Far from using colored gems as an accent, this collection is made for a woman who wants to forge her own path and have an engagement ring that speaks to her tastes rather than convention or tradition. Colored engagement rings are also highly versatile pieces to add to any wardrobe: Imagine matching a sapphire ring with a winter look, or a ruby ring with a bold red dress!
Beverley K Floral Collection Wedding Bands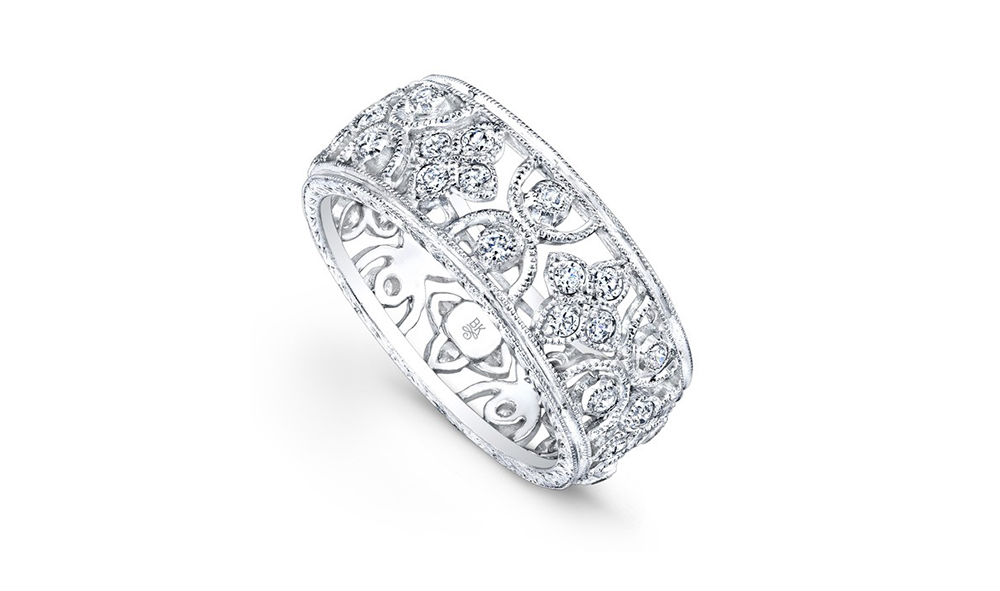 This collection is the finest example of Beverley K?s commitment to all things sophisticated. Every intricately-designed wedding band in the Floral collection is like wearing Irish lace made out of 18k gold.
The combination of diamonds and milgrain beading brings to mind paisley and laurel crowns, and are perfect for a bride who likes a little something extra for her wedding ring. If you?ve ever had the desire to have your wedding flowers with you for the rest of your life, look to this collection.
Beverley K Stackable Collection Wedding Bands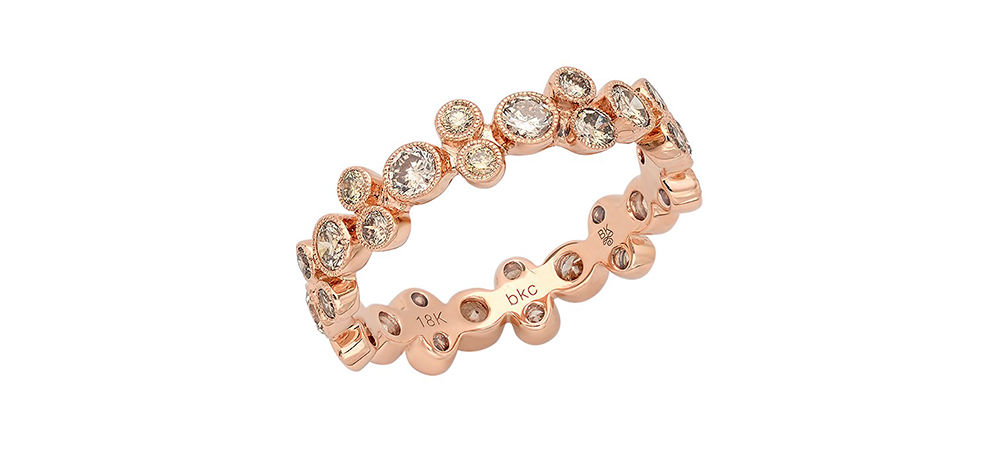 The sister to the Color collection of engagement rings, the Stackable collection is a treasure trove of the same colored jewels and fabulous gold tones that make the Color collection ravishing. In fact, the similarities come from the fact that these delicately-built bands are made to be paired with a Beverley K engagement ring!
So, if you?ve already made a purchase from one of the designer?s engagement ring collections—you?ve already got a wedding band ready to match with it, no fuss or stress!
Beverley K Earrings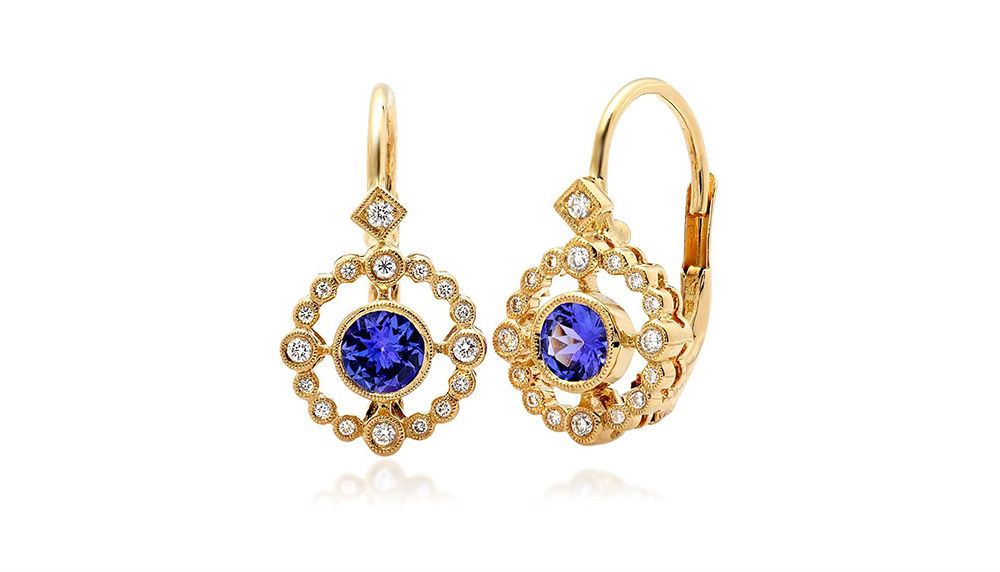 One of the things that sets Beverley K earrings apart is that you?re not going to find plain ear adornments in this collection. No, these earrings are for women who are not afraid to be bold!
Whether you prefer ones with diamond or colored gems, they all revel in the aesthetic of the Art Deco age: luxury, glamour, boldness, and an eye firmly turned towards the future. With the same jewels, as well as opal and pearl, these earrings make an elegant pairing with any outfit, activity, or look.
Beverley K Pendants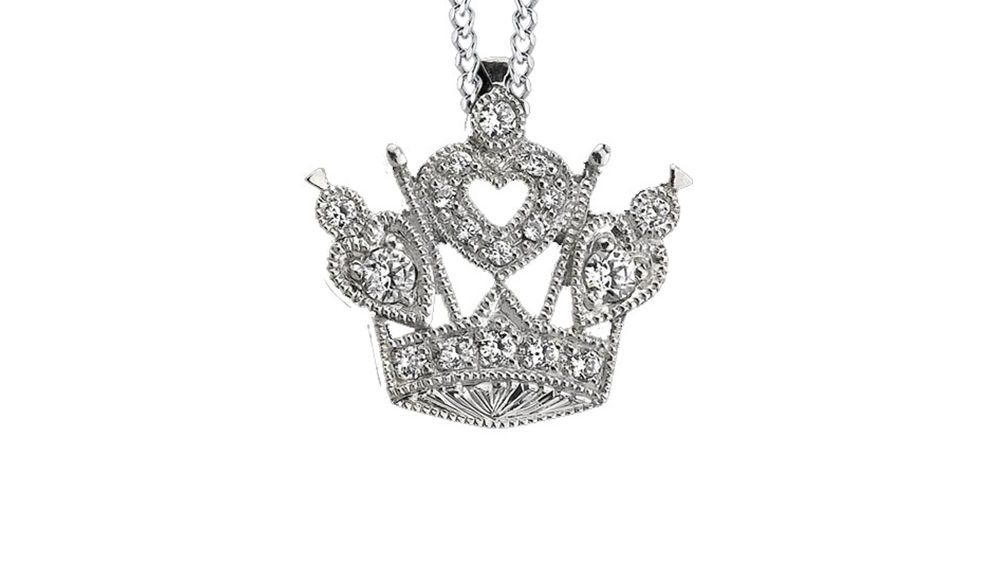 Have you wanted one with delicate filigree work or one that glitters with diamonds and colored gems? Then Beverley K pendants will meet those needs. With religious symbols and cultural ones too, such as fleur-de-lis and peace signs, Beverley K is a gorgeous gift for a person who wears their hearts (or beliefs) on their sleeve.
Interested in Beverley K fine jewelry? Contact Good Old Gold at 516-798-5151 or visit our Massapequa Park, New York showroom today!