6 Simple Engagement Rings Understated Brides Will Love
November 7th, 2018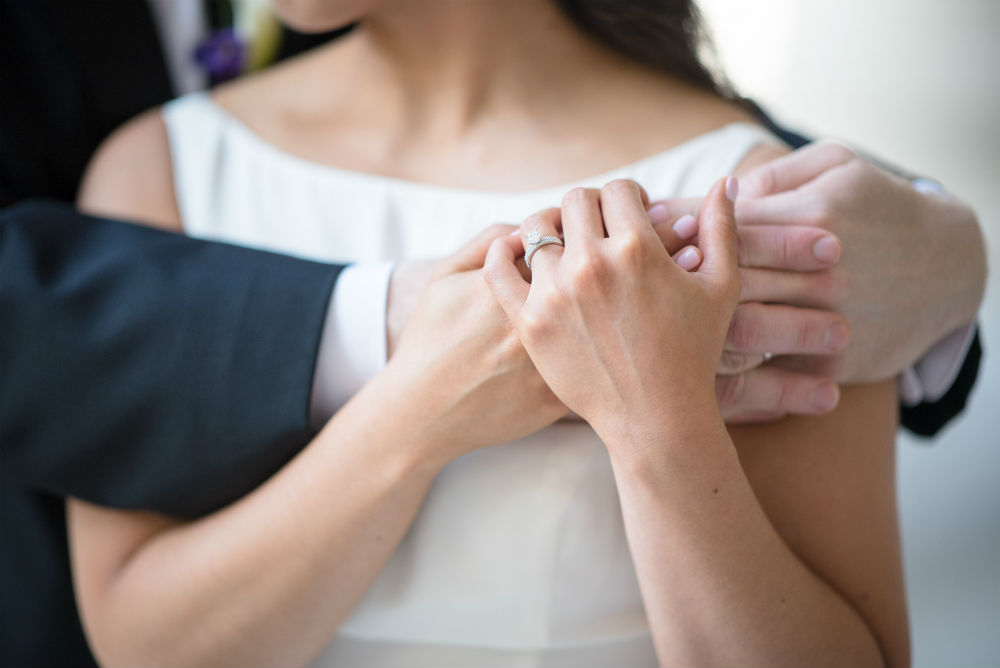 There are a million styles of engagement rings, and choosing the perfect one can be tough. Whether you're looking for something you'll love or something to give your special someone, Good Old Gold has plenty of options. Here are some of our favorite simple rings, for the understated bride who wants beauty and simplicity.
The Benefits of a Simple Engagement Ring
While some brides want the biggest diamond they can find, many women are opting for smaller stones or more simple designs. Simple doesn't mean sacrificing any of the beauty and elegance of an intricate ring, and simple is not the same as plain.
In fact, a simple engagement ring can be even more elegant, since the gem is the focus of the ring. Any details you include will be even more noticeable. These simple rings are just subtle enough to match other jewelry or blend in with her look. They're easy to wear and provide more comfort and ease than some of the largest, more complex rings on the market. Minimalist designs are becoming increasingly popular, and for good reason! Here are some of our favorite simple engagement rings.
Simple Engagement Rings You'll Both Love
Whitehouse Brothers Vintage Engagement Ring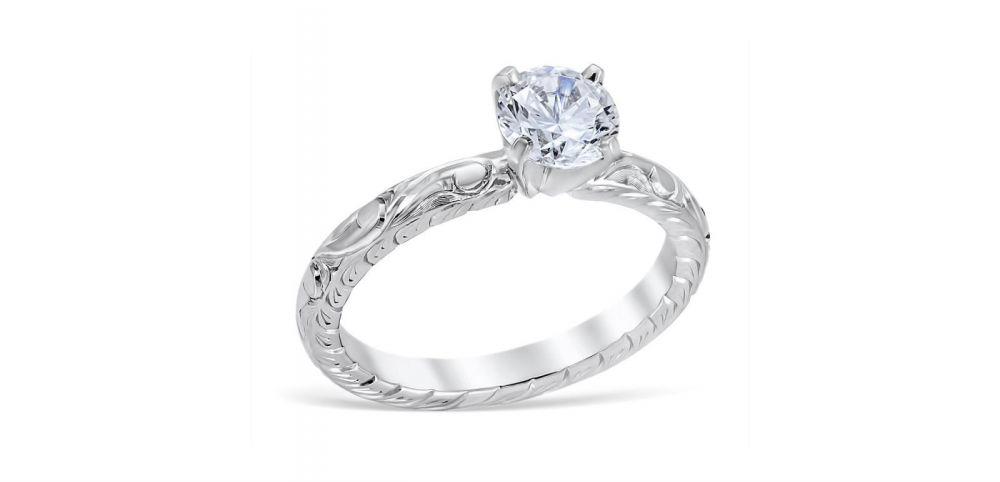 Your engagement is an expression of your love. What better way to express that love than through this beautiful and delicate vintage ring? The round center stone is simple and understated, but the detailing along the band make this a truly one of a kind ring.
Beverley K Halo Engagement Ring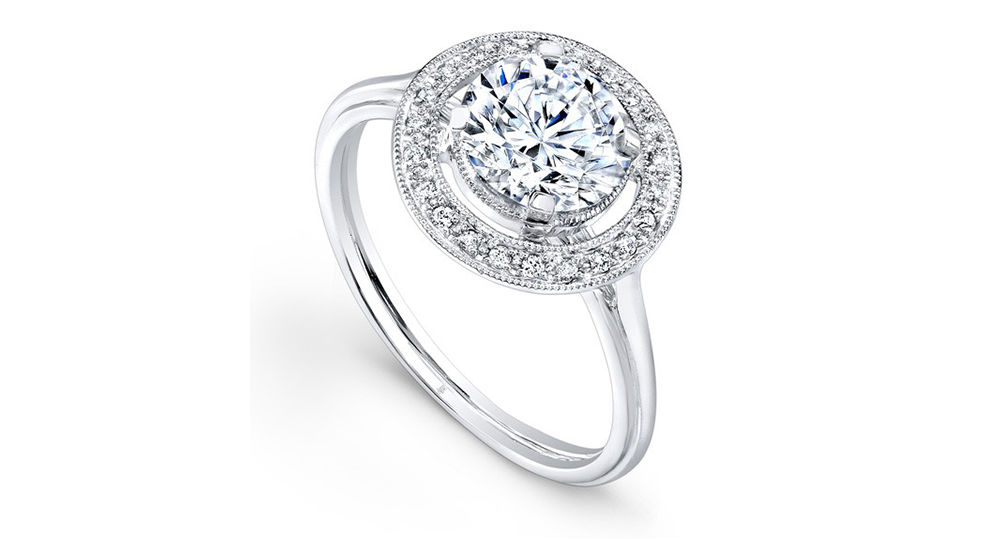 Halo rings are also a favorite engagement ring. The stone is the center of attention in this Beverly K ring. The halo design keeps this ring from being too gaudy or overwhelming, and its simplicity enhances the gorgeous shine of whichever stone you choose.
Vatche Three Stone Engagement Ring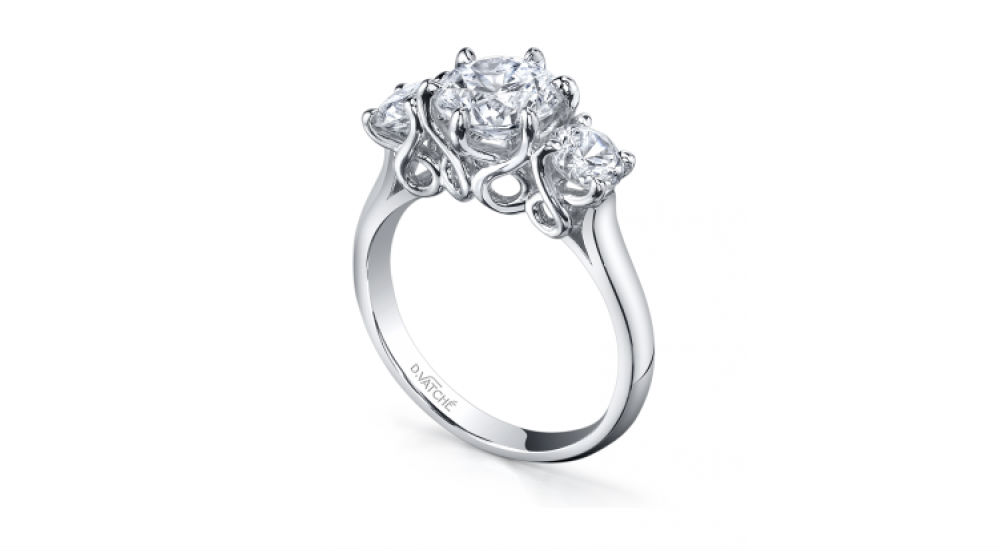 This charming three stone ring is modern and lovely. The three stones add an extra charm, while the smooth and delicate band keeps it simple and so easy to wear.
Michael M Europa Engagement Ring

The Michael M Europa ring incorporates side stones along the band and the outside of the prongs to create an intensely elegant look. With a beautiful center stone this will still look like a traditional engagement ring, but with a touch of modern flair.
Tacori Coastal Crescent Engagement Ring

The pear shaped stone is a favorite among many brides, especially those seeking a minimalist and simple design. The Tacori Coastal Crescent is incredibly sleek and delicate. A touch of milgrain makes it unique and detailed.
Stuller Solitaire Engagement Ring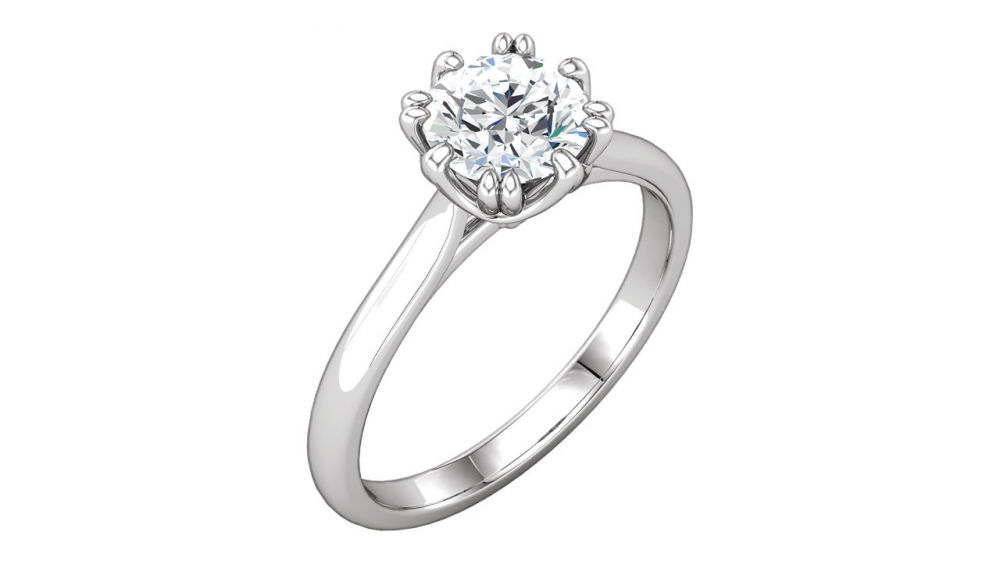 Finally, the Stuller ring is simplicity at its finest. The design is refined, elegant, and beautiful. The solitaire ring is dainty and subtle without losing any elegance or charm.
These delicate engagement rings are just some of the options provided at Good Old Gold. Visit our website or store to view more or to get a closer look at one of the six rings listed here.
Whether you're trying to find the perfect ring for her or the perfect suggestions to send him, Good Old Gold has your back. We can help you find the perfect engagement ring, whether you're looking for one of these perfectly simple designs or something a little more intricate.