6 Lavish Statement Earrings to Pair with Any Holiday Outfit for Ultimate Luxury
November 1st, 2018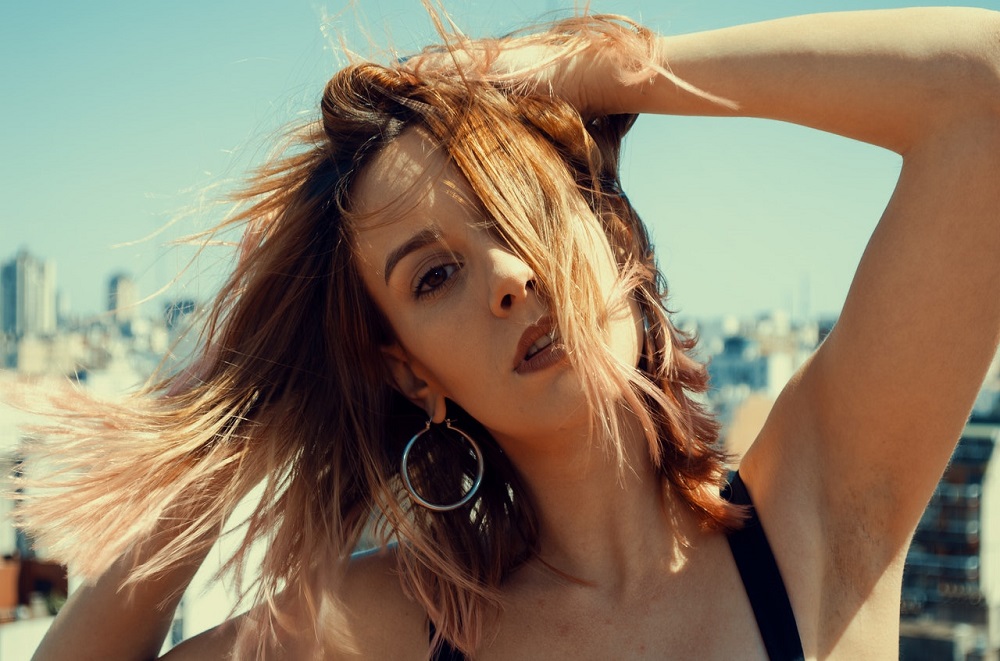 Instead of wearing a sparkly dress or glittery top to your next holiday party, you should consider statement earrings instead. Large, bold earrings that stand out from your outfit are on-trend not only this holiday season but year-round.
This year, we encourage you to stand-out at your holiday gatherings with your jewelry instead of a flashy outfit. Wearing a simple, well-cut dress or pantsuit in a black, red, navy or another color with gorgeous statement earrings will make you stand out like the class act that you are. Pull your hair back into an updo, modern ponytail, or sleek bun, put on your earrings and let them do the talking.
You can also wear your hair down for a slightly subdued look. Statement earrings look good with almost any neckline but tend to stand out more with a boat neck or turtleneck collar style. Below, we?ll preview some of the most gorgeous earrings for this holiday season.
Elle Essence Earring
These delicate, dangling earrings feature a sterling silver and yellow plated gold combination and sweet little cubic zirconia spheres. The drop earrings feature dangles on both the front and push backs. With every turn of your head, these luxurious earrings will capture the light and bring a beautiful glow to your face. Truly, they are stunning!
Beverly K Diamond Dazzle Earring
If you?re looking for a high-end pair of earrings, look no further than this pair! At the slightest light, your face will glow next to the nearly half carat of diamonds and 18K white, yellow or rose gold (you choose). The earrings also come in platinum. With three square tiers of diamonds, you will look like a million bucks.
Beverly K Cognac Earring
The perfect earring for those looking for a drop of color, these Cognac earrings look like a flower dangling from your ear. Made of 18K rose gold, baguette gemstones and round cut diamonds, these earrings have a sweet vintage feel to them. They?re whimsical and lovely for a party or for daily wear.
Beverly K Chandelier Earring
If you?re looking to turn heads at your holiday party, these chandelier earrings made of 18K gold, diamonds and opal are the right choice. Perfect with a simple black turtleneck or a scoop neck red cocktail gown, you simply cannot go wrong when choosing to wear these earrings. They?re available in rose, white and yellow gold as well as platinum.
Beverly K Raindrop Earring
Take a trip back to the roaring twenties with this gorgeous vintage-style earring. Featuring a stunning line of princess cut gemstones in the most beautiful blue, these earrings also have an art-deco frame that is both unique and interesting. Not only will you sparkle and shine, but these earrings are sure to be a talking piece as you mingle and meet with guests.
Michael M Fashion Earrings
If you really want a pair of unique earrings, check out this pair. They dangle and sparkle, featuring an 18K gold chain that is safe and secure and not only holds a circular diamond piece but adorns it with a creative ?x? pattern. You can get these earrings in a variety of metals and will be happy to know they feature nearly a half carat of diamonds. They have almost a nautical feel and could easily be worn year round, but will make your face glow especially at your holiday parties.
If you?re interested in any of these gorgeous statement earrings or are looking for more ideas for your holiday outfits, please visit Good Old Gold or give us a call or visit our website for more information. We?d love to assist you!