5 Tacori Engagement Ring Collections for the California Girl at Heart
December 10th, 2018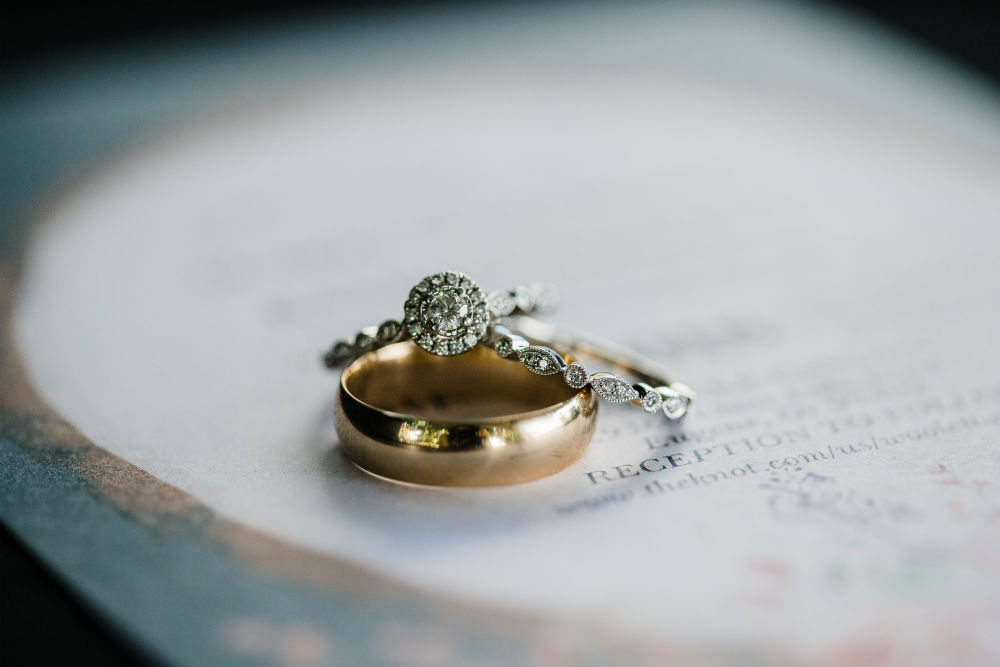 Tacori is a luxury jewelry brand founded in Southern California. Innovative designs are handcrafted with high-quality materials and exquisite attention to detail. Their style is reminiscent of their home base: effortless, natural, and chic.
Half-moon arcs called crescents are the brand's signature design element. Designers are inspired by heart shapes and hidden gems when they create crescent patterns. These arcs decorate all of their conflict-free pieces, but especially on the sides of their engagement rings and wedding bands. In addition to caring for the rest of the world by sourcing materials ethically, Tacori actively reaches out to their local community. By partnering with The RightWay Foundation in L.A., the company helped to empower foster youth with mental health services and aid in finding employment.
Popular Tacori Engagement Ring Collections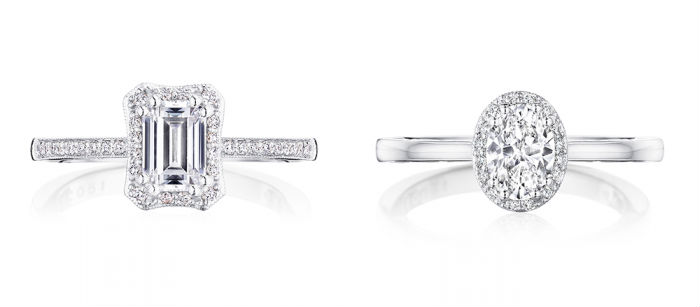 The Coastal Crescent collection is Tacori's spin on the classic solitaire. On the inner face of the band is a brand new crescent design with tiny diamond studs. These solitaires may be unadorned or surrounded by a glittering halo. While Coastal Crescents are available in standard 18-karat golds and platinum, they are the first Tacori collection to be offered in budget-friendly 14-karat golds.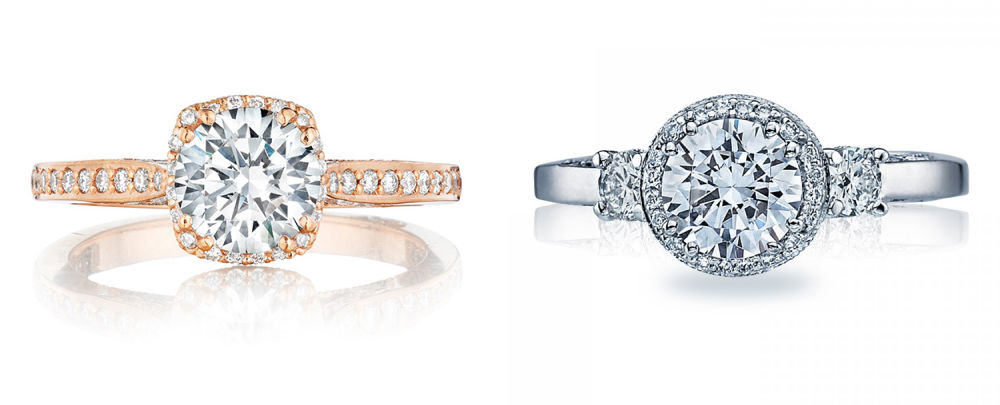 Named after the Romanian word for "lace," Dantela rings are romantic and vintage-inspired. A thin spotlight halo rests behind the center diamond to add sparkle and make the center stone appear up to 30% larger. A lacy design under the diamond creates heirloom flair and lifts the diamond higher to reflect more light. Silhouettes range from solitaire to three-stone, and special details like tapered bands and colored gemstones are available.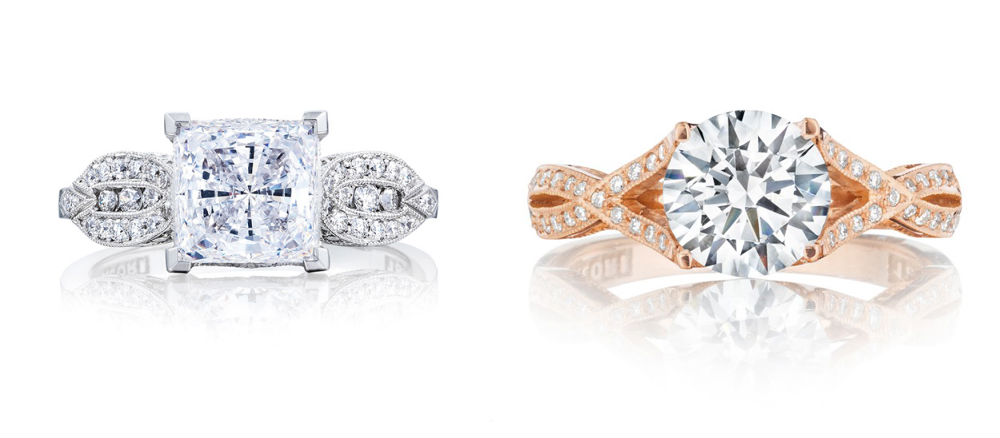 The Ribbon collection gives an entirely new meaning to "tying the knot." The twisted, overlapping shanks of these Tacori engagement rings are influenced by the vogue styles of the 1930s. These pav? diamond bands may be bold and geometric or soft and feminine. Similar to Dantela rings, several Ribbon designs have a lacy setting that contributes brilliance and romance. A standard shape like a round- or princess- cut diamond keeps the width of the band consistent.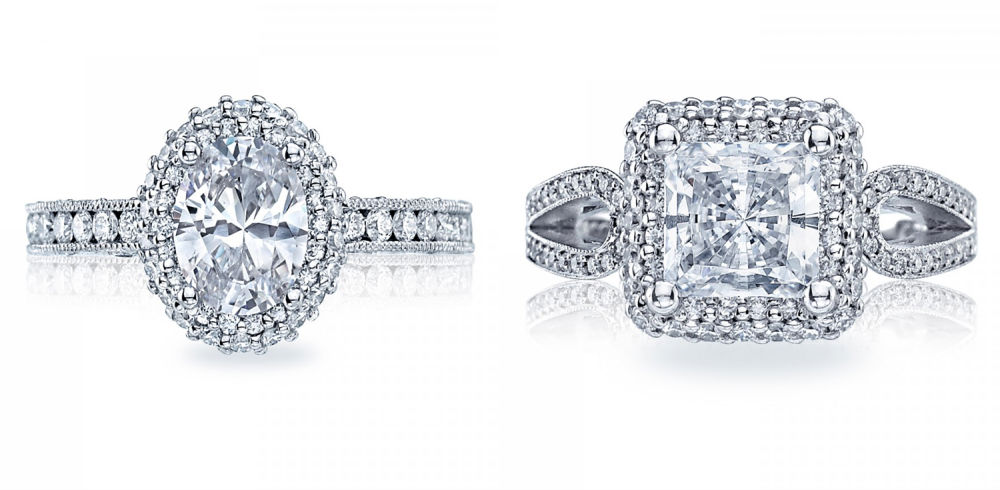 In the realm of Tacori engagement rings, a halo is called a "bloom." Most Tacori diamonds can be accented with some sort of bloom such as a spotlight bloom for subtle shine, a decorative bloom for Art Deco elegance, or a diamond-intense bloom reminiscent of most designers' halos. However, Blooming Beauties feature a double bloom consisting of a standard halo wrapped in a second string of diamonds around the side. This seamless arrangement of diamonds provides light-reflecting facets around every angle of the ring.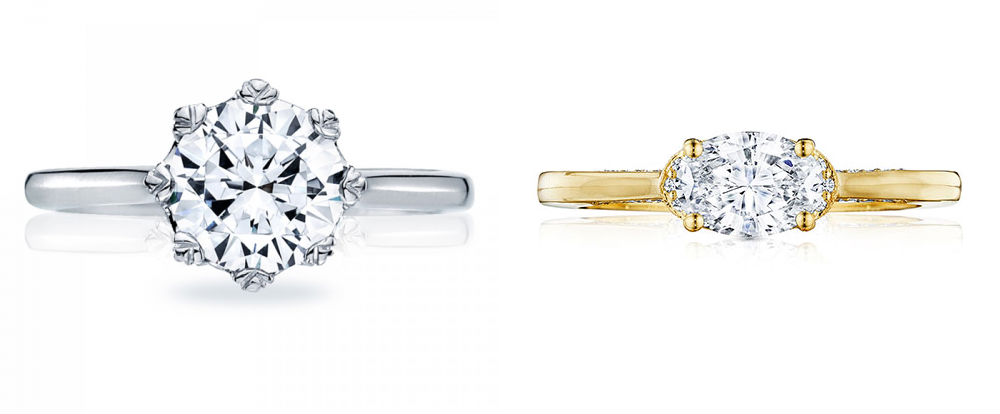 Simply Tacori is designed for the modern minimalist. The half-moon crescents are used to create contemporary details on the inner face of each ring. This technique keeps the most visible areas of the ring timelessly simple without losing the heirloom flair of the Tacori signature. Solitaire silhouettes and thin bands allow the center diamond to claim full attention. A reverse tapered band creates the illusion of an even larger center stone.
Finding Tacori Engagement Rings at Good Old Gold
Good Old Gold is a family-owned and operated fine jewelry retailer in Massapequa Park, NY. Between Jonathan's diamond education expertise, Susan's passion for gemstones, and Amy's innovative custom designs, you are sure to make an informed purchase. For more information about our products or services please stop by our showroom, visit our website, or call 516-798-5151.